Star of the week 2005
Star of the week 2006
Marginalised Community by:
Jayakumar. T
Mohanarani. R
Arumugam. K
Neru. R
First Published:1993, Alaigal Sdn. Bhd. Ipoh
Publisher has authorised reproduction
English Translation: iMOL
What is there for workers in Vision 2020?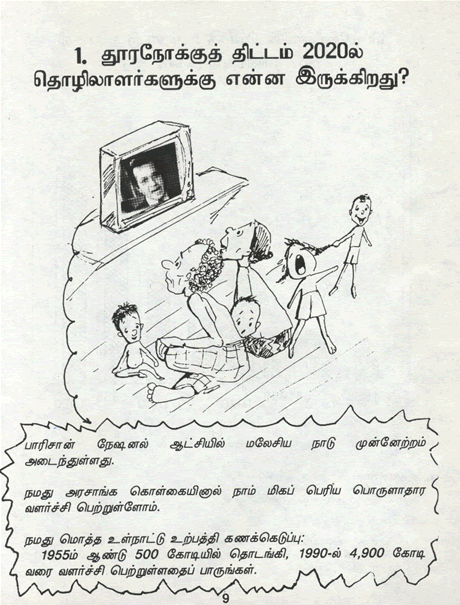 Malaysia progressed under Barisan National (National Front Party). Owing to government policies, we have achieved great economic growth. Gross Domestic Product (GDP) increased from 5 billion in 1955 to 49 billion in 1990.