Subra Challenged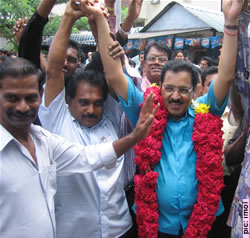 Sunday, 04/06/06
"For every fallacious statements made against me, I'll respond from today onward. I'll not hesitate to file defamation law suits,"
vows Subra at Sentul Curry house, meeting his 500 odd supporters over lunch, after filing his nomination to defend his MIC deputy presidency. Palanivel, his challenger, held a separate meeting with his supporters.

7 candidates are vying for the three vice-president positions and a record 52 candidates have filed their nominations for the 23 central committee post.
Nomination For MIC Elections Nearly Turns Ugly KUALA LUMPUR, June 4 (Bernama)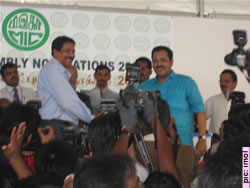 Let's have a friendly fight
Ardent supporters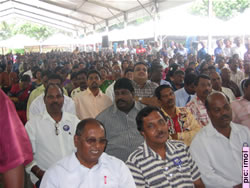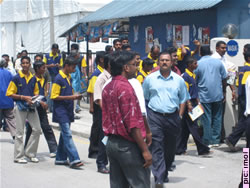 Early political education. Scholl going kids are being used as MIC youth brigade.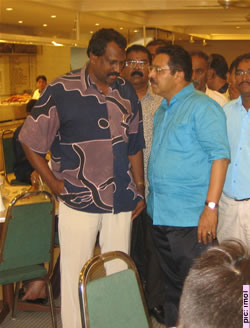 What's so secret guys?