Malaysia Votes 2013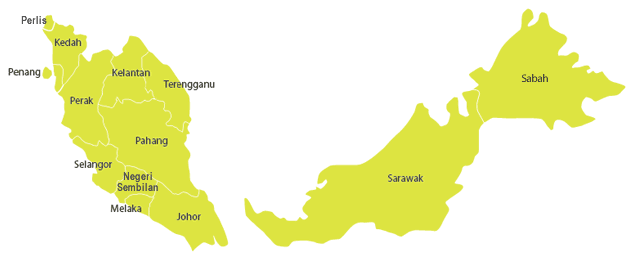 Malacca Candidates
P134 MASJID TANAH
BN Mas Ermieyati Samsudin
PAS Mohd Nasaie Ismail
P135 ALOR GAJAH
BN Datuk Koh Nai Kwong
DAP Damian Yeo Shen Li
P136 TANGGA BATU
BN Prof Madya Datuk Dr Abu Bakar Mohamad Diah
PKR Rahim Ali
P137 BUKIT KATIL
PKR Shamsul Iskandar @ Yusre Mohd Akim
BN Datuk Seri Mohd Ali Rustam
P138 KOTA MELAKA
BN Dr Yee Kok Wah
DAP Sim Tong Him
P139 JASIN
PKR Rahmat Yusof
BN Datuk Ahmad Hamzah
N1 KUALA LINGGI
BN Datuk Ismail Othman
PAS Julasapiyah Kassim
N10 ASAHAN
BN Datuk Abdul Ghafar Atan
PAS Wong Chee Chew
N11 SUNGAI UDANG
PKR Asri Buang
BN Datuk Wira Idris Haron
N12 PANTAI KUNDOR
PAS Mohd Noor Omar
BN Datuk Ab Rahaman Ab Karim
N13 PAYA RUMPUT
BN Sazali Muhd Din @ Muhamad Din
PKR Taha Ahmad
N14 KELEBANG
DAP Liou Chen Kuang
BN Lim Ban Hong
N15 BACHANG
DAP Lim Jak Wong
BN Chua Lian Chye
N16 AYER KEROH
DAP Khoo Poay Tiong
BN Yong Fun Juan
N17 BUKIT BARU
PAS Dr Md Khalid Kassim
BN Karim Yaacob
N18 AYER MOLEK
PAS Md Khairi Abd Aziz
BN Datuk Md Yunos Husin
N19 KESIDANG
BN Lim Eng Teck
DAP Chin Choong Seong
N2 TANJUNG BIDARA
BN Md Rawi Mahmud
PAS Imran Abdul Rahman
N20 KOTA LAKSAMANA
BN Senator Datuk Chiw Tiang Chai
DAP Lai Keun Ban
BEBAS Sim Tong Him
N21 DUYONG
BN Datuk Gan Tian Loo
DAP Goh Leong San
N22 BANDAR HILIR
DAP Tey Kok Kiew
BN Ronald Gan Yong Hoe
N23 TELOK MAS
PAS Harun Mohamed
BN Datuk Wira Latiff Tamby Chik
N24 BEMBAN
BN Ng Choon Koon
DAP N Gandhi Rajan
N25 RIM
PKR Azmi Kamis
BN Datuk Ghazale Muhamad
N26 SERKAM
BN Zaidi Attan
PAS Kamarudin Sedik
N27 MERLIMAU
BN Roslan Ahmad
PAS Yuhaizad Abdullah
N28 SUNGAI RAMBAI
BN Datuk Hasan Abdul Rahman
PAS Kintan Man
N3 AYER LIMAU
BN Amirudin Yusof
PKR Halim Bachik
N4 LENDU
BN Sulaiman Md Ali
PAS Asri Shaik Abdul Aziz
N5 TABOH NANING
BN Ab Halim Ab Jalil
PAS Latipah Omar
N6 REMBIA
BN Datuk Norpipah Abdol
PKR Prof Madya Rusnah Aluai
N7 GADEK
BN Datuk MS Mahadevan
PKR G Rajandran
N8 MACHAP
BN Datuk Lai Meng Chong
PKR Ginie Lim Siew Lin
KITA S Ravinther
N9 DURIAN TUNGGAL
BN Datuk Ab Wahab Latip
PAS Azly Zahari
- See more at: http://www.nst.com.my/ge13/2013-result/malacca#sthash.1BQElr9h.dpuf
BAHAGIAN PILIHAN RAYA
NAMA PENUH
PARTI
P. 134 - MASJID TANAH
N. 01 - KUALA LINGGI
1. ISMAIL BIN OTHMAN
BN
2. JULASAPIYAH BIN KASSIM
PAS
N. 02 - TANJUNG BIDARA
1. MD RAWI BIN MAHMUD
BN
2. IMRAN BIN ABDUL RAHMAN
PAS
N. 03 - AYER LIMAU
1. HAJI AMIRUDIN BIN HAJI YUSOF
BN
2. HALIM BIN BACHIK
PKR
N. 04 - LENDU
1. SULAIMAN BIN MD ALI
BN
2. ASRI BIN SHAIK ABDUL AZIZ
PAS
N. 05 - TABOH NANING
1. AB HALIM BIN AB JALIL
PAS
2. LATIPAH BINTI OMAR
BN
P. 135 - ALOR GAJAH
N. 06 - REMBIA
1. NORPIPAH BINTI ABDOL
BN
2. RUSNAH BINTI ALUAI
PKR
N. 07 - GADEK
1. ABDULLAH SANI BIN REJAB
BEBAS
2. M.S. MAHADEVAN A/L SANACY
BN
3. RAJANDRAN A/L GOVINDASAMY
PKR
N. 08 - MACHAP
1. LAI MENG CHONG
BN
2. GINIE LIM SIEW LIN
PKR
3. RAVINTHER A/L SEKARAN
KITA
N. 09 - DURIAN TUNGGAL
1. AB WAHAB BIN AB LATIP
BN
2. ADLY BIN ZAHARI
PAS
N. 10 - ASAHAN
1. ABDUL GHAFAR BIN ATAN
BN
2. WONG CHEE CHEW
PAS
P. 136 - TANGGA BATU
N. 11 - SUNGAI UDANG
1. ASRI BIN BUANG
PKR
2. IDRIS BIN HARON
BN
N. 12 - PANTAI KUNDOR
1. MOHD NOOR BIN OMAR
PAS
2. AB RAHAMAN BIN AB KARIM
BN
N. 13 - PAYA RUMPUT
1. SAZALI BIN MUHD DIN @ MUHAMAD DIN
BN
2. TAHA BIN AHMAD
PKR
N. 14 - KELEBANG
1. LIOU CHEN KUANG
DAP
2. LIM BAN HONG
BN
P. 137 - BUKIT KATIL
N. 15 - BACHANG
1. CHUA LIAN CHYE
BN
2. LIM JAK WONG
DAP
N. 16 - AYER KEROH
1. KHOO POAY TIONG
DAP
2. YONG FUN JUAN
BN
N. 17 - BUKIT BARU
1. MD KHALID BIN KASSIM
PAS
2. KARIM BIN YAACOB
BN
N. 18 - AYER MOLEK
1. MD KHAIRI BIN ABD AZIZ
PAS
2. MD. YUNOS BIN HUSIN
BN
P. 138 - KOTA MELAKA
N. 19 - KESIDANG
1. LIM ENG TECK
BN
2. CHIN CHOONG SEONG
DAP
N. 20 - KOTA LAKSAMANA
1. CHIW TIANG CHAI
BN
2. LAI KEUN BAN
DAP
3. SIM TONG HIM
BEBAS
N. 21 - DUYONG
1. GAN TIAN LOO
BN
2. GOH LEONG SAN
DAP
N. 22 - BANDAR HILIR
1. TEY KOK KIEW
DAP
2. RONALD GAN YONG HOE
BN
N. 23 - TELOK MAS
1. HARUN BIN MOHAMED
PAS
2. LATIFF BIN TAMBY CHIK
BN
P. 139 - JASIN
N. 24 - BEMBAN
1. NG CHOON KOON
BN
2. GANDHI RAJAN A/L NALLIAH
DAP
N. 25 - RIM
1. AZMI BIN KAMIS
PKR
2. GHAZALE BIN MUHAMAD
BN
N. 26 - SERKAM
1. ZAIDI BIN ATTAN
BN
2. KAMARUDIN BIN SEDIK
PAS
N. 27 - MERLIMAU
1. ROSLAN BIN AHMAD
BN
2. YUHAIZAD BIN ABDULLAH
PAS
N. 28 - SUNGAI RAMBAI
1. HASAN BIN ABD RAHMAN
BN
2. KINTAN BINTI MAN
PAS
JUMLAH KESELURUHAN
59
23/04/2013 23:10:06
Polling Day: May 05 2013
Nomination Day:
Parliament disolved: Apr 03 2013
Parliament seats: 222
State Seats: 505
Registered Voters: 13,268,002
Indian Votes: 950,000
Absentee Voters: 2,954
Military Voters: 161,251
Police Voters: 111,136
Parliament Candidates: 579
State Candidates: 1,322
Polling Ceters: 8,789
Cost: RM 400 million
Disclaimer: The views expressed by the authors and comments on this website are the sole responsibility of the writers themselves. The writer will take full responsibility, liability, and blame for any libel or litigation that results from something written in or as a direct result of something written in a comment. The accuracy, completeness, honesty, exactitude and factuality of the articles and comments are not guaranteed by imol.